I have kind of been busy this weekend. I have these layouts finished; and I have three more in almost finished condition but I didn't want to wait about posting these. I will post the others later.
This first one was created as part of my CT requirements for
The Shaker Box
. I used the kit,
In The Garden
, by Mad Scrapper Robin Blankenship.
All Boy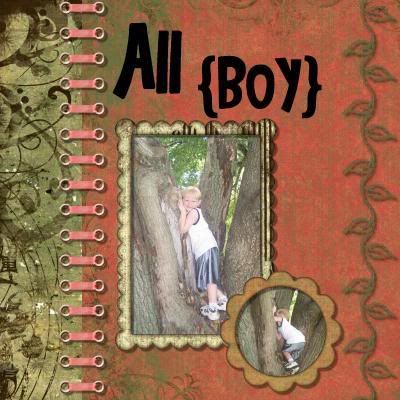 CREDITS
This next layout was part of the requirements for my guest CT spot at
Purple Paper Flowers
. The kit is
Kiwi Mochacino
by Amanda Dykan.
Butterflies Anyone?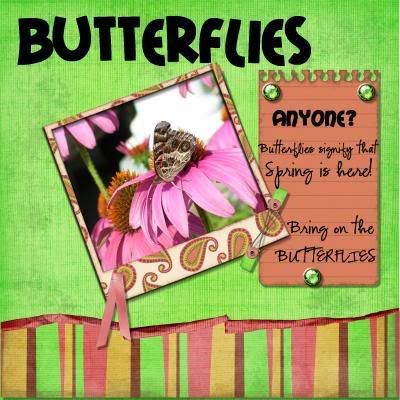 CREDITS
These next two layouts are for the featured designer challenge on
Purple Paper Flowers
. See I do some layouts just because I want to....not because they are part of some CT requirements. The featured designer is Paula Phillips and I used her
Hazy Summer kit
.
Summer Dayz
CREDITS
dreamin'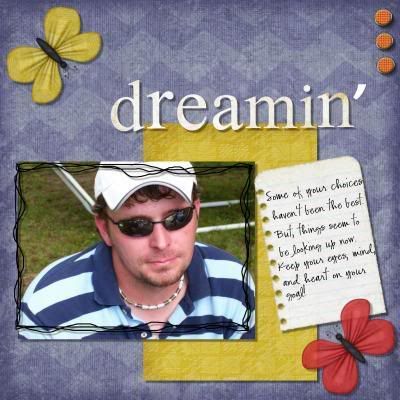 CREDITS
I hope you enjoyed your little visit to my blog. Please keep my son and all of the other young men and women over in Iraq fighting for our country in your thoughts and prayers. Until next time!