I am so sorry! I have totally ignored this blog this week. I will try to do better in the future.
I did find out that my DIL (she is in Germany) will be home very soon. Since my son has been deployed, she is coming home and bringing the boys for an extended visit! WooHoo!! I can't wait.
OK...earlier in the week, I told you that I had 3 more layouts that were in differing stages of completeness. Well, I finally got around to finishing them yesterday. So I will put them here for everyone to see. I hope you enjoy.
This first one is for my CT committment with
Triplett Designs
. I used her kit called
Old Irish Charm
. You can find this kit in the
store
at K-Joi. This layout is of my son that has been deployed to Iraq.
LUCKY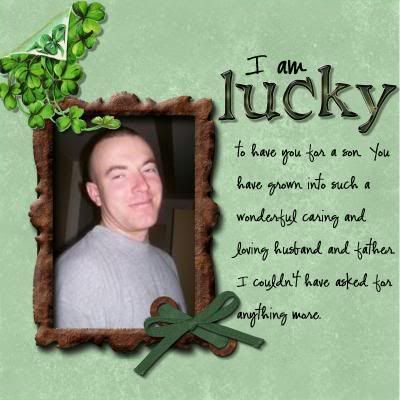 CREDITS
This next one is part of my CT requirements for
Purple Paper Flowers
. I am using the kit
Kiwi Mochacino
by Amanda Dykan.
So Sweet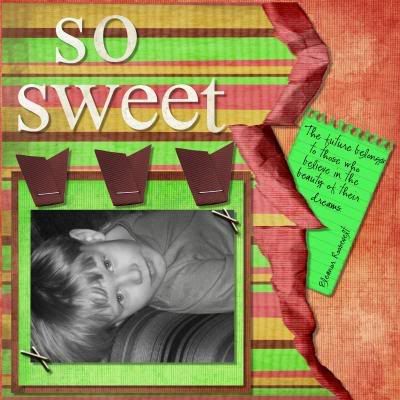 CREDITS
This last one is actually a remake of an earlier layout. I just wasn't really happy with the first version. There is a
Digi Mentors group
going on over at
The Shaker Box
, where I am on the digital CT. I put the layout up for critique...because I wasn't happy with it; but, couldn't see past it being mine. I got some really terrific and helpful comments from the other ladies and decided to do the remake. So, here is take 2.
SMILE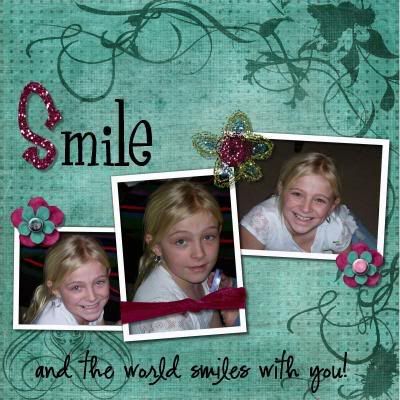 CREDITS
I hope you have enjoyed looking at my creations! Do come back often. Until next time!