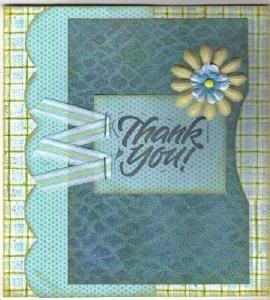 OK....Caardvarks is having a 10 day challengefest. Here is my card for the first challenge posted today.
I am really into using scallops & ribbon right now...as well as inking everything that doesn't move on it's own.
Come on over to caardvarks and check out the challenge for yourself. Join in the fun!
http://caardvarks.blogspot.com/