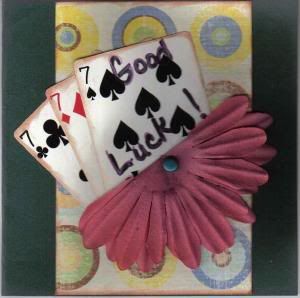 The Caardvark's challenge today was to make a Good Luck card....Well, what is supposed to be more lucky than the date that just happened on Saturday...07/07/07.
That is what the 3 #7 playing cards on my card represents.
I have really been enjoying this challenge as I really enjoy making cards. I am so glad that I was lead to this site.